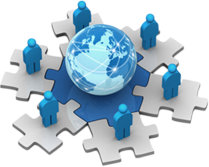 The Company
CRS Technologies India Pvt. Ltd is focused on developing innovative and cost effective solutions for the Hospitality and Travel Industry. We leverage on the high quality human resources and cost effectiveness of Indian subcontinent to empower the Hoteliers and Travel Suppliers to reach wide markets at lower cost and optimize their operations ensuring better returns for the investments .
Vision
Lower operation Cost and reduced cost of distributions to ensure continuity and stable business for travel suppliers and to help travel end user to get value for the money they spend, all leading to the industry growth
Mission
To be a leading Technology Provider in Travel and Hospitality Industry to all segments of Suppliers.